EnAct Community Action offers the opportunity to receive training in high-demand vocational fields and assistance in overcoming the barriers to obtaining high quality employment through our "Avenues to Employment" programs.
All "Avenues to Employment" programs are completely free to low income participants.  "Avenues to Employment" Programs include Nursing Assistance classes, Mining classes, Chemical Operator Classes programs not only assist with education funding, but also in many other areas that affect education such as child care, transportation, emergency support, and any other conditions that would destabilize the families of participants.
EnAct Community Action partners with other community-based organizations to provide GED and ABE classroom instruction. EnAct Community Action can provide school supplies to low-income children whose families are unable to afford them.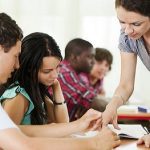 Resume Development
Are you in need of a Resume due to unemployment or are you seeking better more secure employment? Let our Family Service Coordinators assist you with that.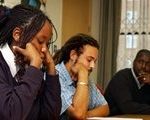 Mining classes
EnAct Community Action provides tuition assistance for Mine Health and Safety Classes for: 80 hour (underground) and 40 hour (Surface ) mining certifications. Low income, zero income, or underemployed individuals seeking a career change can apply at any EnAct office.