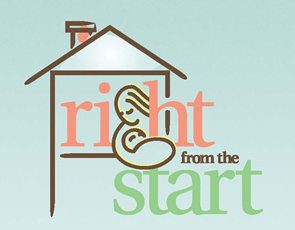 Right From The Start (RFTS) is a home visitation program that provides education, service coordination, and support for low-income pregnant women and children up to age one in Kanawha County. Home visits and telephone calls are made by EnAct staff to maintain contact and support. Service coordination is provided by making sure families have the things they need and linking them to community agencies in their area. Education is provided through the Partners for a Healthy Baby curriculum and DVDs. All education materials are provided from the program.
EnAct Community Action recently received a generous donation that afforded us the opportunity to buy necessity baby items for our families from diapers to car seats. With the continued growth of this program, we are eager to inform the community about RFTS and how their donations can help. Even with the generous donation, we still are constantly needing donations like diapers and books to support our program.
For more information contact Tamara Rizk, RFTS Director, at 304-414-4475, or trizk@EnActWV.org.